conductor Eesti Rahvusringhaaling - errcd 006 5:36 Matej, Daniel (Slovakia) Fragile (to Fryderyk Chopin, Anton. Nelson 13:58 Shore, Claire (USA) River Songs (2016) Alan Theisen, saxophone, Jennifer Reason, piano Clare Shore 14:05 Mulvey, Grainne (Ireland) Syzygy (2010) for cello and tape Annette Cleary, cello Navona Records - NV5943 14:15 Pristsker, Gene (Russia/USA) Rite of Spring Jam from Rite Through. Peters Church Cardiff) Peter Clark/Carlotta Ferrari 6:19 Abbott, Katy (Australia) Cross Sections (2014) Joel Brennan, trumpet, Don Immel, trombone, brass ensemble Leeward Side Records - LR 1701 6:33 Hill, Edie (USA) We Bloomed in Spring (2014) The Crossing, Donald Nally, conductor Navona - NV6073 6:51. (USA) Zimbelstern (2002) Handblockenchor Hannover Private 12:40 Nelson, Susan. 18 from Missa Temporis (2016) Vox Futura, Andrew Shenton, conductor Navona Records - NV6113 7:07 O'Dell, Adam. 2 (2009) Skampa Quartet Supraphon - -SU 4092-2 8:14 Korvits, Tonu (Estonia, 1969- ) Labyrinths (Suite for Strings 2010) Tallinn Chamber Orchestra, Tonu Kaljuste, conductor ECM New Series :31 Brege, Ilona (Latvia) Bell Music for percussion and organ (2010) Elina Endzele, percussion, Aigars Reinis, organ. 4, "The Ladder" (2008) Hartt Symphony Orchestra, Christopher Zimmerman, conductor New World Records (N*07) 18:01 Worthington, Rain (USA) In Tandem (2015) Miolina (Mioi Takeda Lynn Bechtold violins) Rain Worthington 18:24 Bruzaite, Zita (Lithuania) Lumen fidei (Light of Faith) (2013) Piotr Olech, countertenor, Mindaugas Zimkus, tenor.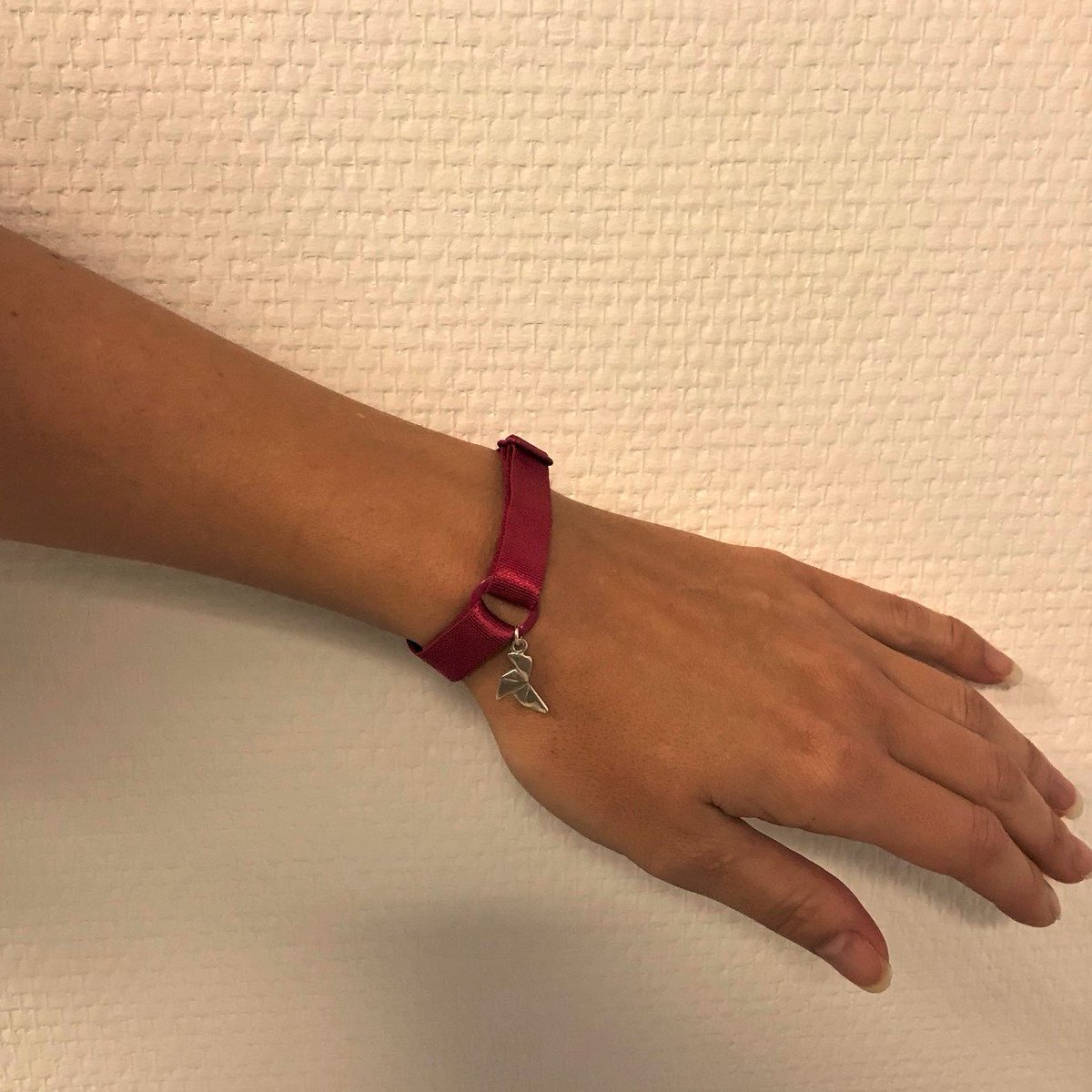 2014) Nicolas Horvath, piano Grand Piano - GP765 16:00 Puts, Kevin (USA) Symphony. (2009) Gudrun Hinze, piccolo, Markus Zugehor, piano Talaton - TAL 90002 13:23 Moran, Robert (USA) Stirling: It's Raining Cats and Dogs (2007) Iowa Percussion, Dan Moore, conductor Innova - 714 - (I*02) 13:32 Long, Helen Jane (England) Out of My Soul (2015) Helen Jane Long. (USA) Relativity (2014) Susan. Other Marathons hour - WE remember september 11 - (all music written after 9/11) 12-26/ hour - alan hovhaness - 100TH birthday marathon Flute - Courtesy: Azerbaijani Artist Namig Mammadov at: AZgallery. 1 (2011) Kazakh String Quartet Divox - CDX :31 Singleton, Alvin (USA) Greed Machine (2003) Teresa McCollough, piano, Peggy Benkeser, vibraphone Albany Records - troy902 4:53 Baltas, Linas (Lithuania) Popcorn (2013) Chamber Ensemble, Ricardas Sumila, conductor Music Information Centre Lithuania - micl CD093-094 5:03 Tabakov. (USA) Avalon/Spiritus (2007) Campanelli Handbell Ensemble, Inna Lai, conductor Private 12:46 Burlas, Martin (Slovakia) Panadol (2006) Zwiebel Quartet Soza - 12:50 Loveday, Clare (South Africa) Eight Plus One (2012) Ensemble Reconsil Orlando Records - 13:01 Driscoll, Rebekah (USA) For Lantau (2014) Ghostlight Chorus, Evelyn Troester. 5 : Waniyetu (2015) Quatuor Debussy Evidence - evcd033 10:55 Mauer, Peri (USA) Planetesimal Migration (2017) Michelle Stockman, piccolo/flute, Kate Amrine, trumpet, Jacob Elkin, trombone/bass trombone Peri Mauer 11:19 Carey, Christian (USA) Three Ross Gay Songs (2017) Sara Noble, soprano, Nadia Shpachenko, piano Christian Carey. Light for Symphony Orchestra (2011) Deutsche Radio Philharmonie Saarbrucken-Kaiserslautern, Karel Mark Chichon, conductor Skani - 040 1:09 Jandali, Malek (Syria/USA) String Quartet in E-flat Major (2017) Apollo Chamber Players Navona - NV6130 1:19 Ruehr, Elena (USA) Quetzal Garden (2015) Radius Ensemble Radius Ensemble 1:38 Bailey. Jacobs Chamber Choir, String Ensemble from Royal College of Music in Stockholm, Anderss Astrand, percussion, Gary Graden, conductor Carus -.487 18:39 Grigorjeva, Galina (Ukraine/Estonia) Salve Regina (2013) Estonian Philharmonic Chamber Choir, Paul Hillier, conductor, Yxus Quartet Ondine - ODE :07 Eisenga, Douwe (Holland) Kick. 2 "Grandfather Songs" (In Memoriam Henryk Gorecki) Voxare String Quartet Naxos -.559821 21:42 Hersh, Howard (USA) Loop (2006) Jonah Kim, cello, Brenda Tom, piano, Patti Niemi, vibraphone Howard Hersh 22:04 Mansuriain, Tigran (Armenia) Requiem (2011) rias Kammerchor, Munich Chamber Orchestra, Liebreich, conductor ECM New.
Call girl st etienne saint trond - Playlist for Classical
Petersburg State Symphony Orchestra, Yuri Serov, conductor Naxos -.573343 2:06 Ratniece, Santa (Latvia) Nattergalen (2017) Trio Art-i-Shock Santa Ratniece 2:26 Lazkano, Ramon (Spanish-Basque) Wintersonnenwende-2 (2007) Asa Akerberg, cello, Jean Pierre Collot, piano Verso - VRS 2127 2:43 Tinoco, Luis (Portugal) From the Depth. (USA) Indonesian Impressions (2012) Campanelli Handbell Ensemble, Inna Lai, conductor (visit with Susan. 2 (2002) Peabody Symphony Orchestra, Marin Alsop, conductor Naxos -.559794 16:07 Vanschothorst, Anne (Holland) Strange Bird (2013) Anne Vanschothorst, harp, Ernst Stolz, viola da gamba Big Round - BR8932 16:30 Vanschothorst, Anne (Holland) Raven's Departure (2013) Anne Vanschothorst, harp, Ernst Stolz, viola da gamba. BGR 407 20:22 Lang, David (USA) The Day (2016) Maya Beiser, cello, Kate Valk, spoken voice Cantaloupe - CA21135 (Upcoming Release) 20:36 Kapps, Gaby (Italy) A Brief Nocturne (for a Lonely Night) Antonio Spina, piano Gaby Kapps 21:08 Filidei, Francesco (Italy) Corde Vuote (2010). 1 Milosz Wielinski Wadim Zarych, violins, Aleksandra Kiszka-Stefanek, viola, Julia Gniadek, cello Ablaze Records - ar-00019 13:20 Viira, Liis (Estonia) Bells. 8 "The Scarlet Letter" (2014-2015) London Philharmonic Orchestra, David Angus, conductor MSR Classics - MS 1614 - (M*06) 6:53 Agudelo, Victor (Columbia) El Sombreron (2009) The Norwegian Radio Orchestra, Miguel Harth Bedoya, conductor Harmonia Mundi - 7:09 Akunov, Sergei (Russia) Sonata in Memory of dsch. 20 (2004) Royal Scottish National Orchestra, Daniele Rustioni, conductor Naxos -.573437 7:39 Moe, Eric (USA) Superhero (2006) Boston Modern Orchestra Project, Gil Rose, conductor bmop/sound - 1021 7:50 Oswald, Rebecca (USA) To Solace My Heart (2011) Rebecca Oswald, piano Rebecca Oswald 8:10 Fischer, Pavel. Dalloway from the Ballet "Woolf Works" (2015) Hila Karni, cello, Deutsches Filmorchester Babelsberg, Robert Ziegler, conductor Deutsche Grammophon :07 Moran, Robert Miami City Slink (2017) Milos Katanic, accordion upcoming release 10:16 Moran, Robert (USA) Angels of Silence (2016) Ensemble Chrismos, Alexander Hermann, conductor Robert Moran. Sedatole, conductor Blue Griffin Recording - BGR449 15:44 Gomez, Alice (USA) Shaman Returns (2008) Deanna Swoboda, tuba (with prerecorded accompaniment) Potenza Music - PM1013 15:51 Raats, Jaan (Estonia) Piano Sonata. 3 (2016) Lutoslawski Quartet NFM - 37 10:11 Gann, Kyle (USA) Earth-Preserving Chant (2010) Emanuele Arciuli, piano Innova - 255 10:25 Volans, Kevin (South Africa/Ireland) PMB Impromptu (2014) Renee Reznek, piano Prima facie Records - pfcd055 10:37 Eotvos, Peter (Hungary) The Gliding of the Eagle. 18 Olivero, Betty (Israel) en la mar hai una torre (In the Sea there is a tower) (2014) Trio Medieval, Garth Knox, viola, Agnes Vesterman, cello, Sylain Lemetre, percussion, cliona Doris, concert harp, Andrew Synnott, conductor Louth Contemporary Music - lcms15020 00:30 Ruders, Poul (Denmark). (2007) Arash Amini, cello, Huang Ruo, piano Innova - 895 - (I*02) 14:09 Susman, William (USA) Piano Concerto (2011) Octet Ensemble, Elaine Kwon, piano Belarca - 004 14:17 Meijering, Chiel (Holland) Rock that Flute (2012/2013) Dan Laurin, recorder, 1B1 (Ensemble Bjergsted 1) BIS :30 Ince. Grubbs, percussion Westminster Choir College of Rider University - WCC1310 14:18 Hong, Gao
06 annonces escort
(China/USA) Celebration of 130/30 Year (2008) Zeitgeist Innova - 799 14:24 Skog, Ylva (Sweden) Violin Concerto. 2 (2009) Royal Liverpool Philharmonic Orchestra, Paul Mann, conductor Toccata Classics - tocc 0303 9:11 Dobrzynski, Michal (Poland) Continuum (2009) Bartlomiej Wezner and Mariusz Klimsiak, pianos, Mateusz Krawczyk Jan Wezner, percussion Dux - 0752 9:26 Krak, Egon (Slovakia) The ELF Symphony for Large Orchestra (Dedicated. Viva 21ST century, viva 21at Century: 2003, non-Marathon Edition 2004, non-Marathon Edition 2005, non-Marathon Edition 2006. (USA) Refractions (2015) Brno Philharmonic Orchestra, Mikel Toms, conductor Ablaze - ar-00033 7:19 Yen, Ming-Hsiu (Taiwan) Kuang Tsao (2012) Alice Jones, flute, Mirna Lekic, piano Romeo Records - 7320 7:31 Brusa, Elisabetta (Italy) Merlin - Symphonic Poem,. 5 (2012-2013) Danish National Symphony Orchestra, Olari Elts, conductor Bridge (B*01) 00:44 Bryars, Gavin (England) Two Love Songs for female choir a cappella (2010) The Crossing, Donald Nally, conductor ECM New Series - B :12 Dunne, Timothy (USA) Concert for Piano and Chamber Orchestra (2013). Nelson) Campanelli Handbell Ensemble 13:49 Nelson, Susan. Jones, percussion Aerocade Music 11:09 Sykulski, Jacek (Poland) Oratorium (2016) Barbara Gutaj, soprano, Katarzyna Wlodarczyk, alto, Robert Gierlach, baritone, Poznan Boy's Choir, Girls Choir and Chamber Choir of Jerzy Kurczewski Poznan Choir School - Artis Sonus, Poznan Philharmo Narodowe Centum Kultury 11:19 Part, Arvo (Estonia). Non-Marathon Edition 2007 24-hour Marathon - international edition 2008 24-hour Marathon - international edition 2009 24-hour Marathon - american edition - Summer Edition 2009 24-hour Marathon - women composers edition 2010, non-Marathon Edition 2011-2, non-Marathon - international edition hour Marathon - international edition 2012 24-hour. Michael Richards, clarinet Ablaze Records - ar-00010 4:14 Sokolovic, Ana (Serbia/Canada) Ciaccona (2002/2011) Ensemble Transmission Naxos -.573304 4:22 Lindberg, Magnus (Finland) Cello Concerto. Chai prepared piano MSR Classics - MS 1667 5:59 Pender, Scott (USA) Lyric Set for Bassoon and piano (2014) Phillip Kolker, bassoon, Scott Pennder, piano Navona - NV6127 6:06 Ferrari, Carlotta (Italy) Three Tientos (2015) Peter Clark, organ (organ. 1 for Two Harps (2014) Duo Scorpio American Modern Recordings - AMR1047 21:25 Gowoon, Lee (South Korea) Dotkabi Gut (Goblin Ceremony) (2016) Graduates of the Korea National University of Arts Lee Gowoon 21:28 Nowakowski, Mark (Poland/USA) String Quartet. Petersburg Chamber Philharmonic, Jeffrey Meyer, conductor Innova - (I*02) 01:20 O'Riordan, Kirk (USA) A Strange Flower for Birds and Butterflies (2012) Marianne Gythfeldt, clarinet, Lawrence Stomberg, cello, Holly Roadfeldt, piano Ravello Records - RR7883 - (N*11) 1:41 Fischer, Ivan (Hungary) Ein Deutsche-Jiddische Kantate (2005) Wim. 5 (2013) Sally-Anne Russell, Mezzo-soprano, Auckland Philharmonia Orchestra, Edward Stier, conductor Naxos -.573532 21:41 Eyck, Carolina (Germany) Strange Birds (2016) Carolina Eyck, theremin, American Contemporary Music Ensaemble Butterscotch Records - BSR-015 22:26 Przybylski, Dariusz (Poland) Miserere (2008) Phonix 16, Timo Kreuser, conductor Dux. Org Links to Internet CD Stores: Arkiv Music Allegro Music Amazon Princeton Record Exchange - Buy and sell New and Used Classical CDs, DVDs and Classical Record Saturday, December 30, :00 till Sunday, December 31, :00 viva 21ST century hour plus (25 Hours) international edition. 1 "Giants" (2015) Brett Deubner, viola, Southern Arizona Symphony Orchestra, Linus Lerner, conductor Naxos -.559840 15:21 Mackey, John (USA) Asphalt Cocktail (2009) Michigan State University wind Symphony, Kevin. 1 (2015) Cecilia Zilliacus, violin, Helsingborg Symphony Orchestra, Anna-Maria Helsing, conductor dB Productions Sweden - dBCD179 14:29 Silvestrov, Valentin (Ukraine) World of Peace from Songs for Vespers (2006) Kiev Chamber Choir, Mykola Hobdych, conductor ECM New Series :02 Musgrave, Thea (Scotland/USA) Night Windows (2007) Nicholas. Nicholas (2010) Campanelli Handbell Ensemble, Inna Lai, conductor Campanelli Handbell Ensemble 13:40 Nelson, Susan. 2 (2013) Anssi Karttunen, cello, Finnish Radio Symphony Orchetra, Hannu Lintu, conductor Ondine - ODE 1281-5 4:36 Ferrari, Carlotta (Italy) Triptych of Peace (2016) Carson Cooman, organ Carlotta Ferrari 5:00 Grundman, Jorge (Spain) Warhol in nata for Violin and Piano (2011) Vincente Cueva, violin, Daniel. Playlist for Classical Discoveries with Marvin Rosen. Non-Marathon - international edition. 20 Songs Dean Elzinga, bass baritone, Scott Rednour, piano Ed Windels 17:45 Carl, Robert (USA) Symphony. Nelson, piano Virtual instruments Susan. Classical Discoveries with Marvin Rosen - wprb Radio Program.